Jimena Urrutia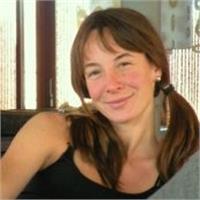 Jimena is originally from Argentina and has lived most of her life in Chile, where she fell in love with yoga in 2001. Her practice helped calm her mind and find discipline for her studies in school. Since then, she has deepened her practice in Ashtanga and Vinyasa Flow yoga through various trainings and workshops. Although she has a degree in Economics and worked as an entrepreneur, Jimena began moving towards becoming a yoga teacher in 2007. Teaching allows her to feel whole with the experience, and she is grateful for the opportunity and the energy she shares with her students. Jimena recently moved to New Orleans, where she loves to live. She just finished her 200-hour yoga teacher training at Shanti Yoga Shala. Join her classes to connect deep breathing with movement and find a clear and a calming mind. Off of the mat, Jimena enjoys being a mother of two children, two dogs, and a cat.
Jimena Urrutia instructs the following:
Traditional Vinyasa Flow class for all levels. The pace is moderate and will challenge you physically with an emphasis on alignment and proper form.




Flow class that brings in Ashtanga influences for those who enjoy this traditional practice.